10-Day Ayahuasca Retreats in Peru
Step Into The World Of Ayahuasca
and Awaken your Spiritual Warrior…
Sign up for Aya: Awakenings Sacred Tours Peru now!
JUNE 19-JUNE 28th, 2021 10-day retreat is now OPEN.  Email aya.awakenings@gmail.com for more information or read below.

AYA: Awakenings Retreats – Promotional Video from Rak Razam on Vimeo.
Aya Awakenings
If you've read the book or seen the film, you'll know that 'Aya: Awakenings' takes you on a journey of shamanic discovery into the heart of the Amazon and the powerful plant medicine ayahuasca. Now you can be part of the awakening with these special 10-day healing retreats with Writer-Producer Rak Razam and legendary curandero Percy Garcia Lozano…
Join the Awakening to access your Free Jungle Fever video and other exclusive bonus material!
FREE Video Download
'Jungle Fever' is an exclusive 16-minute excerpt from the groundbreaking shamanic documentary Aya: Awakenings, written by Rak Razam and directed by Tim Parish. As LA Weekly says, "with trippy visuals, jungle sounds and more, the movie attempts to capture the experience of taking the hallucinogenic substance."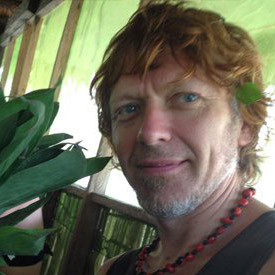 "Come on a Hero's Journey of departure, initiation and return with legendary ayahuasca shaman Percy Garcia opening up and cleaning you out on a psychic and energetic level. I will be lecturing on consciousness issues and teaching how to integrate the experience." – Rak Razam
10-Day Ayahuasca Awakenings Program
Click any 'day' to view time schedule
A PDF version of the 10-day retreat is available here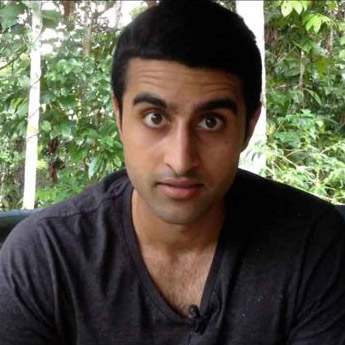 "I've just completed the 10-day retreat with Rak Razam. This retreat has transformed my life. It's given me such perspective on how I've been living and the way my mind works. I feel genuinely transformed by my time here and I would recommend it to anyone else."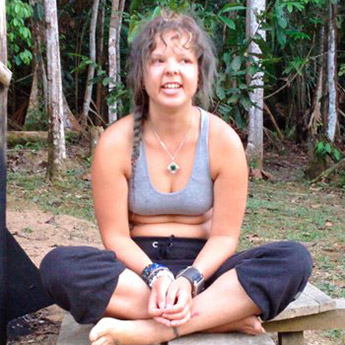 "This is definitely a life changing experience. I faced my deepest darkest fears and I felt pure love at the same time. It was nice to get insight on how to accept things and work through it, and what it means. It's changed my ways of thinking and feeling and communicating with other people."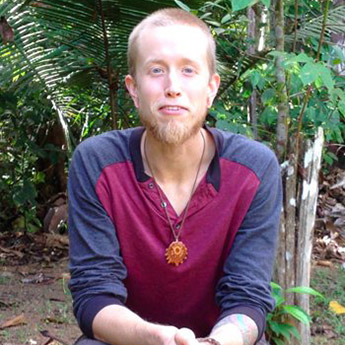 "[Ayahuasca] really helped me connect with the more sensitive and honest expression of myself. The people here have been amazing. I could see how much [Percy] … played a vital, beautiful role helping guide me and explore what ayahuasca has to offer. I've really appreciated the guidance Rak has offered and facilitated with the group here… "
Meet your shamanic guide and facilitator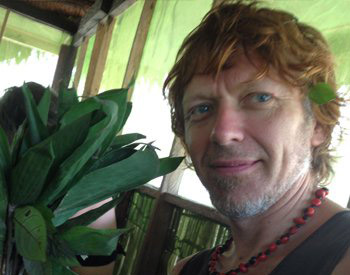 Rak Razam is the world's leading 'experiential' journalist, writing about and helping shape the emergence of a new cultural paradigm in the 21st century. Author of the critically acclaimed book Aya Awakenings[…]
Read more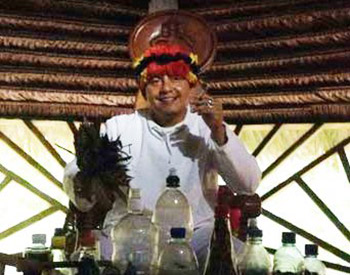 Legendary curandero Percy Garcia Lozano comes from a tradition of curanderos and was initiated into the science of ayahuasca at age ten. With more than 20 years of healing work behind him[…]
Read more
What's Included
5 ayahuasca ceremonies over the 10 day retreat & kambo frog medicine cleanse
Individual program of healing & Flower baths with healing plants
Study medicinal plants and take guided jungle walks
Learn to brew and make your own ayahuasca
Study icaros healing songs
Consciousness workshops and shamanic discussions led by Rak Razam
Integration sessions where you will learn how to apply your insights to enrich your life
Dieta meals and accommodation (single or shared)
Pick up and drop off from Iquitos
2021 Costs
US $1995 is the earlybird price (until March 19th, 2021) for the 10-day retreat with five ayahuasca ceremonies, extra plant dieta and workshops by shaman Percy Garcia and talks and workshops by Rak Razam. After March 19th-April 19th the full price is US $2095, and after April 19th  the late price is US $2195. A $500 non-refundable deposit is required to secure your spot (the retreat is limited to no more than 16 people, so participants can receive individual attention from Percy.) Book your deposit on paypal: aya.awakenings@gmail.com the US $500 deposit along with your name and details. For full or alternate payments options, including direct bank deposit (no fees) contact: aya.awakenings@gmail.com
Not Included
Airfares (International and National)
Transportation to and from Lima aiport
Travel Insurance
Accommodation in Iquitos
Peruvian Visa costs for non EEC or USA nationals
Personal expenses (meals and drinks in Iquitos, etc)